Reviews & Testimonials
---
Read or leave reviews of Collentro Landscaping, a Lawn Sprinkler Irrigation Landscape Lighting Contractor providing Commercial and Residential services in Southern MD, St Marys County, Calvert County, Charles County and Anne Arundel MD, Irrigation Systems, Service and Winterization.
We are including links to review us on Google, or to create a review to be displayed on this website.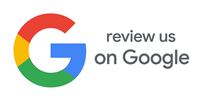 Automatic Lawn Sprinklers and Landscape Lighting by Collentro
Average rating:
6 reviews
Jan 28, 2022
Yelp Review
City & State:
Leonardtown, MD
I made the mistake of not winterizing my sprinkler system and the pipes froze and started leaking. I called Collentro in the afternoon and they were out the very next morning taking care of the issues. They did a great job explaining the winterization process and what it would take to fix the damaged parts. I highly recommend this company.
Nov 14, 2021
Irrigation System Installed
City & State:
Lexington Park, MD
Nick, Jim and the Collentro crew (including Valerie in the office) were wonderful to work with! They were pleasant, polite, extremely responsive and patient with questions.

It is obvious when working with them that producing a beautiful quality result is important to them.

My front planting beds got cleaned up and were given a new look. Irrigation was installed for the yard, and in the backyard, new retaining walls and beautiful patio were built, grading and new sod put down.

The backyard now makes me want to spend time outside.

I would definitely recommend them and would work with them again.
Jun 21, 2021
Phenomenal Irrigation Install
City & State:
St Marys, MD
Jim from Collentro Landscaping did a phenomenal job with my irrigation install. He was meticulous, he didn't tear up my yard, was very patient with all my questions, and the system is working like a charm!!
Apr 23, 2021
Google Review
City & State:
St Marys, MD
Easy to deal with and they do great work. I don't ever write reviews, but felt Collentro deserved one. Great Job!

Positives: Professionalism, Punctuality, Quality, Responsiveness, Value
Service: Irrigation system repair / maintenance
Jun 11, 2020
Google Review on Irrigation System & More
City & State:
St Marys, MD
Collentro just recently installed my irrigation system, and it's great!

I had seven zones installed (front and backyard) and have some challenging slopes (hills) in the front and backyard. Jim and his crew arrived at the house first thing in the morning and worked literally till sundown, completing the install!

Jim was my last estimate out of three. I had pretty much made my mind up with the previous estimate (2nd) I'd received, but thought "what the hell, I'll hear what he has to say!". After talking with Jim and reading the reviews about Collentro, I called an audible and went with Collentro.

Jim has been responsive to text messages, helping me tweak changes with the WiFi controller app.

The irrigation system was the last project in a five year plan with our front and backyard landscaping. We are extremely happy that the last project ended with a positive outcome.

I would recommend Collentro Landscape and Design to anyone looking for an Irrigation system and more!
May 4, 2020
Irrigation Installation Review
City & State:
St Marys, MD
Great service and friendly! We had irrigation installed and are very pleased. Definitely Recommend these guys for irrigation needs.